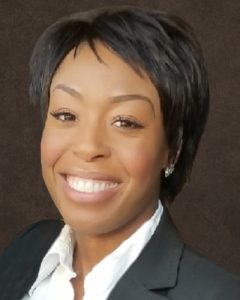 Honorary Member of the Board of Director
Linda Opara is a Clinical Pharmacist at Texas Health Harris Methodist Hospital. In this role, Linda Opara leads a team providing quality patient care all while assisting healthcare professionals. Linda has more than 5 years of pharmacy experience in the hospital setting.
Passionate about optimizing medication management during the patient's transition of care, Linda implemented a patient education program at her hospital where pharmacists assist the nursing staff in educating patients on their medications. By educating patients about the importance of continued therapy and adherence to their medication regimen at home, they were less likely to be readmitted.
Linda Opara grew up in Wichita, Kansas where she received her Bachelors in Chemistry before moving to Washington DC to pursue higher education. Linda obtained a Doctor of Pharmacy in 2012 and is currently working on an MBA in healthcare management and finance from Johns Hopkins University.
In her free time, Linda enjoys volunteering in different ministries at her church, mentoring youths and offering her clinical expertise at clinics in impoverished neighborhoods.