The 3 Steps to Begin Your Exam
The NBMTM uses Mettl, an online proctoring service, as a more efficient and convenient way to maintain integrity in certification exams. This means that you will have an online proctor for this exam. The service is fully integrated within myNBMTM portal and available Monday through Saturday.
Step 1: Connect your webcam
This exam will require the use of a webcam and microphone (internal or external). There are many options available for purchasing a webcam if you don't already have one or if one is not built-in to your computer.
The NBMTM will record audio and video during the exam, so make sure you're following the guidelines set by the NBMTM while testing. You should select a quiet, private space for testing.
Click TEST YOUR EQUIPMENT. A System Diagnostics Test will run to make sure you have the necessary requirements to take the exam, which includes video recording, audio recording, identity verification, and screen recording.
If you are missing something, it will alert you and tell you what the problem is. You can also perform a Re-Test when you have fixed the problem.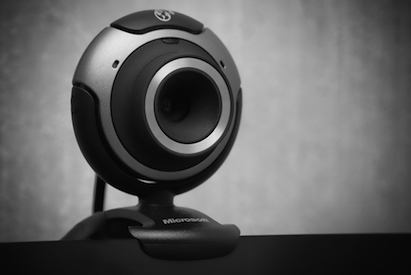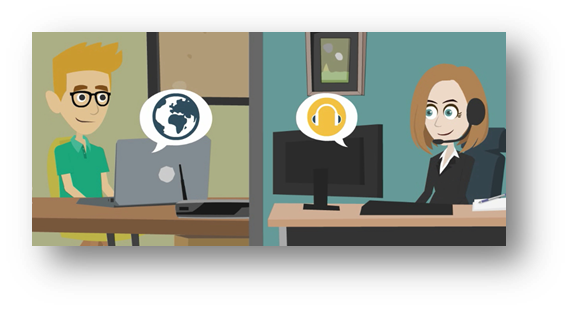 Step 2: Connect your proctor
After scheduling your test appointment, you will receive an email from Mettl confirming your exam date and instructions to access the online proctoring exam. On your exam date, click the link provided by Mettl in the appointment email and start authenticating process. If you have problems connecting, please call 800-265-6038.
Step 3: Authenticate.
Test candidates verify their identity via webcam and government issued ID card. Proctors survey candidate surroundings and run diagnostic scans on candidate computers before beginning testing. Mettl automatically blocks screen sharing and remote desktop applications to prevent cheating.
Make sure your webcam is plugged in and your speakers are plugged in and turned on.
Be sure that no other program is running other that this browser window.
Your call should begin immediately. If you lose connection or do not reach someone, press the "refresh" button on your browser. If a window pops up with a question, hit "allow". You will be connected to your proctor via the window above.
After verifying you are ready to take your exam, your proctor will help you start your exam.
You are not allowed to leave sight of the webcam during your exam. If situation arise, please notify your proctor.
IF TECHNICAL ISSUES ARISE, PLEASE CONTACT 800-265-6038
| Type | Minimum | Recommended |
| --- | --- | --- |
| Web Camera | 640×480 resolution | 1280×720 resolution |
| PC Users | Windows Vista | Windows 10 (10 S is not supported) |
| Mac Users | OS X 10.5 or higher | OS X 10.13 High Sierra |
| Internet Download Speed | .768 Mbps | 1.5 Mbps |
| Internet Upload Speed | .384 Mbps | 1 Mbps |
| RAM | 1024 MB | 2 GB |
| Ports | 1935, 843, 80, 443, 61613, UDP/TCP | 1935, 843, 80, 443, 61613, UDP/TCP |
This document is to help the candidates to resolve common issues faced during a Webcam enabled Mettl online test.
Before starting the test, make sure that you have:
An internet connectivity of atleast 512 kbps.
Updated version of Supported Browser should be installed on the system.
Please make sure that the pop-up blocker should be disabled. (Disable Pop Up Blocker)
Uninstall any third party software installed on the system for webcam before starting the test.
Check the webcam before test, should be in a working condition.
Turn off chat applications (Google talk, yahoo messenger etc), antivirus, auto updates and other notifications.
Browser for taking the test:
You can take test in any of the following browsers:
Firefox – Latest version Click the below links to download
IE: Version 9 and above, click here to download
Google Chrome: (recommended latest version) click here to download
Check System Compatibility: To check your system settings: Click Here
While checking the system compatibility if a candidate faces any issue; kindly refer to the following troubleshooting steps;
Common issues faced:
1. Mettl servers or chat server are not accessible

Make sure your internet is working and you do not have a intermittent network.
Please refer to the network and firewall settings.
2. Test loading takes time:
If the test loading takes time, please try clearing the caches and cookies .
Also you can try running the test on private on incognito mode.
You can also check if you have installed any plugins or extensions in your browser.You have to go to add-ons and check for the same.
Please make sure you are using the latest version of the browser.
3. Webcam not found:
Please make sure that no applications is running in background while giving a proctored assessment.
Also, do not initiate the the webcam manually
If this error appears, close the cam and the test window (Never click on finish test), close the webcam if it's running, and start the test again.
This error may also occur if you have any third party softwares like cyberlink youcam, Camfrog Video Chat ManyCam etc
If you have any such software, uninstall it and restart your computer before trying the test again.

4. Java Not found:
If you are getting this error message, please visit the JAVA website.
On the web page you need to click on
Once you have installed JAVA on the system, restart your browser and follow the instructions on screen. If you are getting "Java Not Found" even after installing latest version of Java.
Check if the permission as 'Always Activate' is assigned to Java add-on "Java(TM) Platform SE 8" as shown in this screen:
Please follow the below steps to manually activate the plugins in browser :
Click the menu button and choose Add-ons. The Add-ons Manager tab will open.
2. In the Add-ons Manager tab, select the Plugins panel.
3. Click on the Java(TM) Platform plugin to select it.
4. Select Always Activate in its drop-down menu.
Here is a GIF illustrating the process
If you are getting "Java permission required screen", wait for a java applet to load and follow the instructions on screen. Allow the Mettl applet to run.
5. Support
If you need support with your online test, email us at support@mettl.com or contact us on our helpline number 800-265-6038.