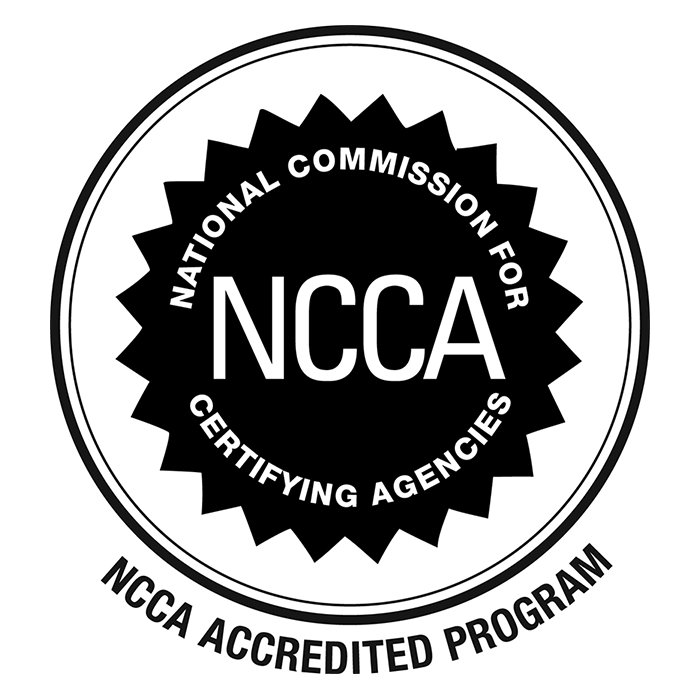 The BCMTMS program is accredited by the National Commission for Certifying Agencies (NCCA). The NCCA is a nationally recognized third-party agency that accredits certification programs which are able to meet and comply with its standards.
Since 1977, the NCCA has helped to ensure the health, welfare, and safety of the public through accrediting programs that assess professional competence and grant certifications and credentials. Programs that receive NCCA accreditation must pass a comprehensive peer review process and comply with the rigorous Standards for the Accreditation of Certification Programs.
Earning national accreditation provides impartial, third-party validation that the BCMTMS program has met widely approved national credentialing standards for development, implementation, and maintenance. In turn, the NBMTM joins an elite group of organizations.