Follow 4 Simple Steps to Earn Board Certification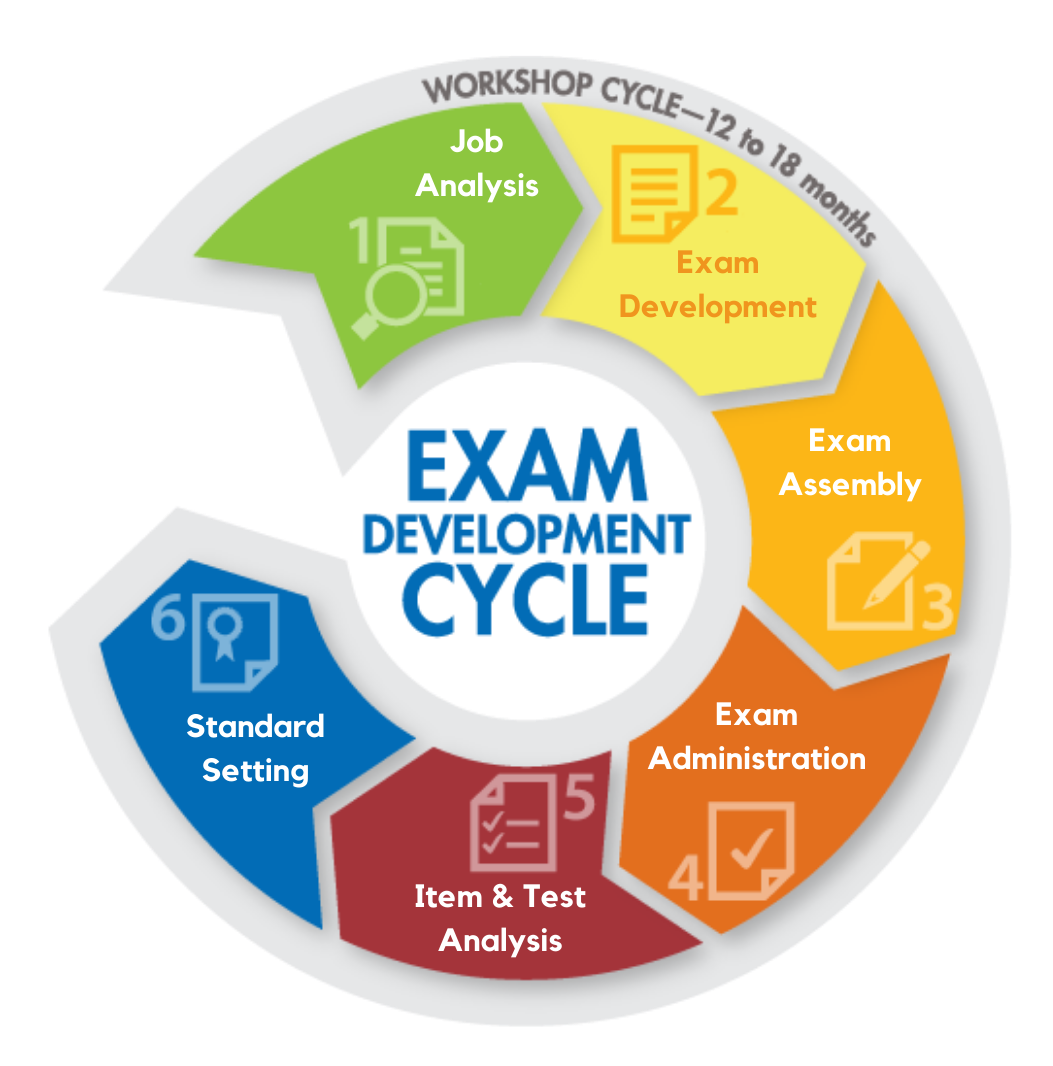 NBMTM works with subject-matter experts (SMEs) in the field of quality to develop and maintain its certification program. The exam development cycle comprises of six workshops conducted by Scantron, our exam development provider. Over this 12 to 18-month cycle, up to 60 volunteers take part in workshop activities to ensure the validity of the BCMTMS exam.
Interested in MTM Certification?
Learn more with our

free

BCMTMS Certification Handbook.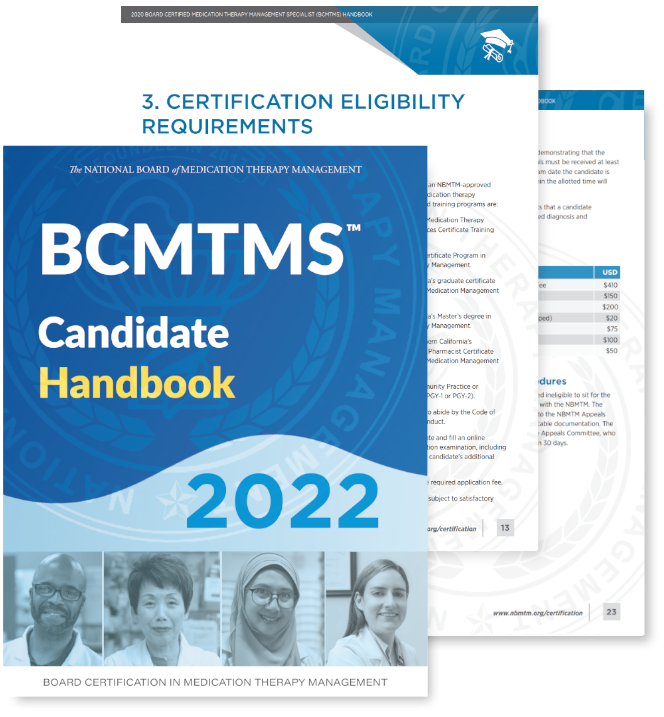 Get your FREE handbook!
The BCMTMS Candidate Certification Handbook will provide you with:
An overview of the Board Certified Medication Therapy Management Specialist (BCMTMS) certification.
An outline certification policies and procedures.
A description of the steps you must take to earn and maintain your credential.
The National Board of Medication Therapy Management is a current member of the reputable

Institute for Credentialing Excellence

and the

American National Standards Institute

.