NBMTM's Board Certification in Medication Therapy Management Joins Elite Group of NCCA-Accredited Programs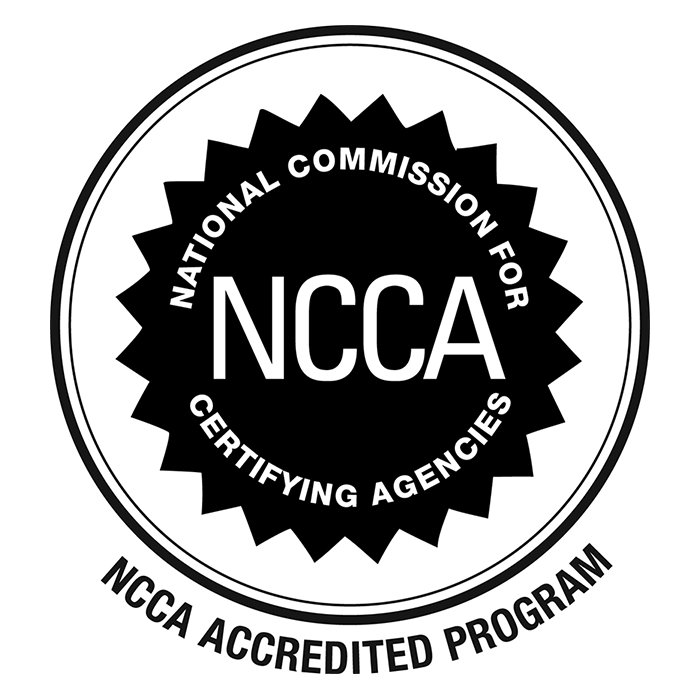 Washington, DC. June 8, 2022 – The National Board of Medication Therapy Management is pleased to announce that its Board Certified Medication Therapy Management Specialist (BCMTMS) program has been accredited by the National Commission for Certifying Agencies (NCCA).
According to Julien Tran, NBMTM's Director of Information Technology: "Given the dizzying number of certifications, it's hard to know which ones are the highest quality. The NCCA is the gold standard precisely because of the rigor required to become accredited."
Since 1977, the NCCA has helped to ensure the health, welfare, and safety of the public through accrediting programs that assess professional competence and grant certifications and credentials. Programs that receive NCCA accreditation must pass a comprehensive peer review process and comply with the rigorous Standards for the Accreditation of Certification Programs.
Earning national accreditation provides impartial, third-party validation that the BCMTMS program has met widely approved national credentialing standards for development, implementation, and maintenance. In turn, the NBMTM joins an elite group of organizations, which includes the Board of Pharmacy Specialties, the American Board of Optometry, and the American Board of Emergency Medicine.
In the words of Executive Director, Dustin Thomas: "We are thrilled that the BCMTMS program meets the rigorous standards and quality that is necessary to pass its highly competitive peer-review process. I am proud of the work done by NBMTM's staff and our volunteer leaders to earn accreditation, as this helps to assure all stakeholders that the BCMTMS certification meets widely accepted industry standards."
About NBMTM:
The National Board of Medication Therapy Management is a pharmacist-led, 501(c)(3) nonprofit, and independent evaluation organization that is accountable to pharmacists and members of the public alike. Its mission is to advance the pharmacy profession, empower pharmacists in their practice, and improve the quality of pharmaceutical care through a valid and reliable process of certification in medication therapy management. NBMTM is the first and only organization to offer such certification.