NBMTM Welcomes Ronald Hanchar as New Executive Director
8.
NBMTM Welcomes Ronald Hanchar as New Executive Director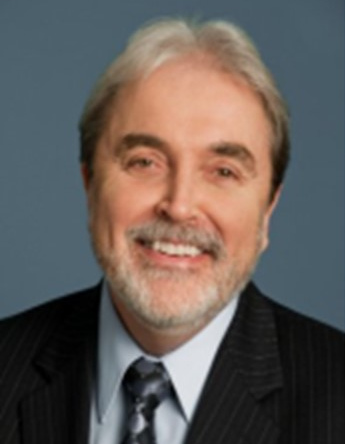 Washington, DC. October 1, 2022 – NBMTM Welcomes Ron Hanchar, MBA, CCP from Hanchar Consulting Services, LLC (HCS) as their new Executive Director, effective October 1, 2022.
He succeeds Dustin J Thomas, Pharm.D. Dr. Thomas served as NBMTM's Executive Director since the organization's inception in 2017.
Ron has worked with the NBMTM over the past year and was instrumental in helping get the organization's BCMTM certification program accredited through the National Commission on Certifying Agencies (NCCA). He has been involved in the development and administration of certification and licensure programs for over 20 years. His previous experience in the pharmacy field includes Director of Competency Assessment and Support Programs at the National Association of Boards of Pharmacy (NABP) and Executive Director of Certification for the ExCEPT pharmacy technician certification program.
In his new role as Executive Director, he will work closely with NBMTM's executive leadership, staff, and other national pharmacy stakeholders.
Ron is the founder and Chief Executive Officer of Hanchar Consulting Services, LLC (HCS) whose primary focus has been on growing certification organizations and helping them with their accreditation needs.
Ron's role as Executive Director will be to manage all aspects of the organization and assist in the expansion and growth of current and new programs.
"I am excited to have the opportunity to work with everyone within the organization and look forward to helping in the development of new programs relative to Medical Therapy Management," says Ron.
Ron received undergraduate degrees in History and Management from Calumet College of St. Joseph and his master's in Business Management from Purdue University.
ABOUT THE NATIONAL BOARD OF MEDICATION THERAPY MANAGEMENT
The National Board of Medication Therapy Management (NBMTM) is a nonprofit organization that was founded to protect the public by assessing and certifying pharmacists who meet specific educational, training, professional requirements, and demonstrate the requisite knowledge, skill, and understanding of medication therapy management. NBMTM is not a membership organization and NBMTM's Board of Directors is made up of member volunteers. NBMTM continues to be driven by pharmacists who want to advance the highest standards for better health outcomes.
To learn more about the board certification in medication therapy management (BCMTMS), visit NBMTM website, www.nbmtm.org